Pike Brewing Brews Final Beer at Iconic Location, Prepares for Move to New Seattle Brewery Location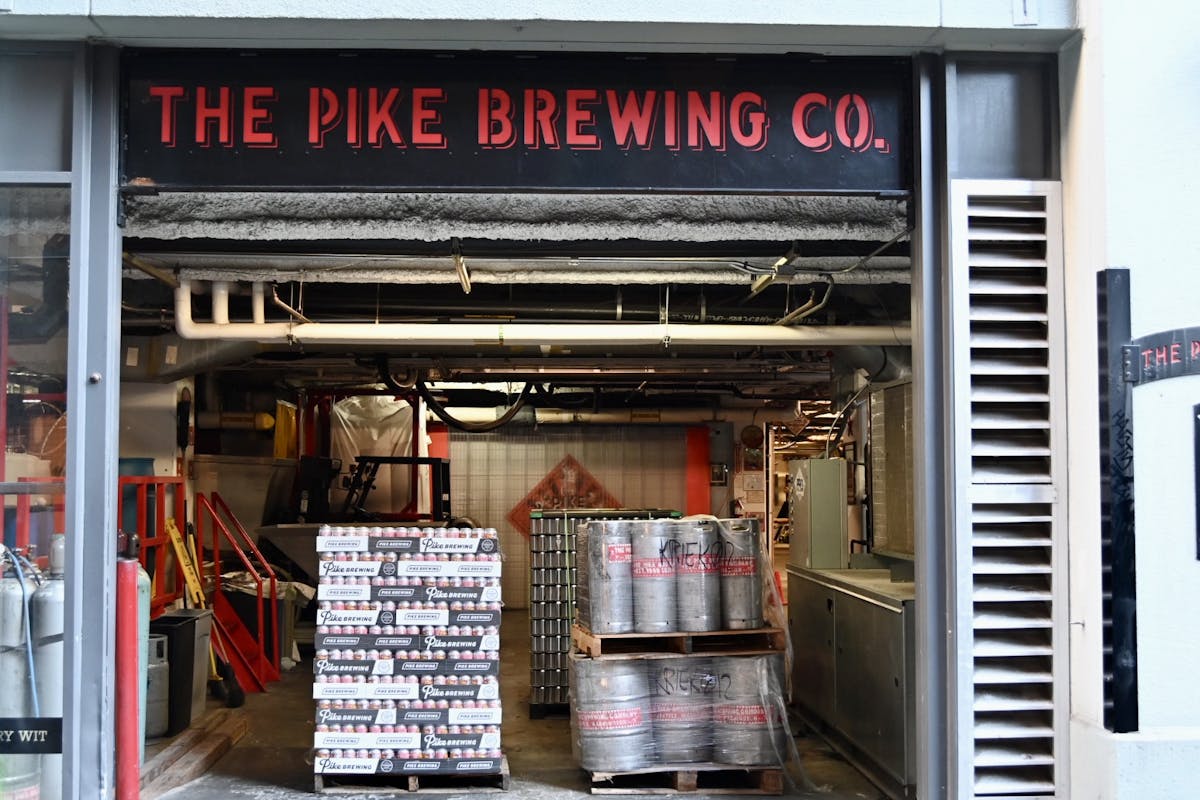 SEATTLE, WA – October 18, 2023 - Pike Brewing, a beloved and renowned name in the craft beer industry, has announced a significant milestone in their history. After decades of crafting exceptional brews at their iconic location in the Pike Place Public Market neighborhood, Pike Brewing is set to bid a fond farewell to their current brewery site, heralding a new era as they move to a state-of-the-art facility located in the SoDo neighborhood in January 2024 for beer production. The popular and cherished Pike Pub and Pike Fish Bar locations will remain at their current spot on 1st Avenue.
Founded in 1989 as an independent craft brewery by craft beer pioneers Charles and Rose Ann Finkel, Pike Brewing has been an integral part of Seattle's vibrant craft beer scene, producing a wide range of award-winning beers that have delighted enthusiasts far and wide. Their signature brew, the Pike Pale Ale, has become a symbol of the brand's commitment to quality and innovation over the years alongside a variety of other signature landmark craft beers and unique seasonal and limited releases.
The decision to relocate to a new brewing facility marks a momentous pivot in response to the company's growth. As the craft beer industry evolves, Pike Brewing has embraced the opportunity to invest in a new space that will allow for expanded creativity, innovation, and production capacity.
"The decision to move our brewing operations to a new facility was not made lightly. We have cherished the memories, the community, and the history that has been made at our current location," said Charles Finkel, Founder of Pike Brewing. "However, we are excited about the endless possibilities that our new facility will offer as we continue to produce exceptional craft beer."
The new brewing facility, slated for a January 2024 opening, will be equipped with cutting-edge technology to ensure that Pike Brewing can maintain their commitment to crafting high-quality, innovative beers that continue to meet and exceed the expectations of their dedicated customer base.
Pike Pale Ale, the iconic brew that has been a staple of the Pike Brewing portfolio for years, will be the final beer to be brewed at the current brewery location on 1st Avenue. Pike Brewing wishes to express their deepest gratitude to their customers, supporters, and the Seattle community for their unwavering support throughout this journey. The move to the new facility will mark the beginning of an exciting chapter for Pike Brewing, one that promises to bring new innovations and an even greater commitment to the craft.
ABOUT PIKE BREWING
Pike Brewing is a Seattle staple, crafting beers that are a reflection of our community — bold, diverse and dynamic. We craft memorable experiences to connect our community! As a pioneer in the industry, we have proudly been brewing since 1989. Over the years, we have partnered with many like-minded local non-profits through fundraisers and collaboration beers. Stop into our historic Pike Pub located next to Pike Place Market, Pike Fish Bar or Pike Taproom Ballard to enjoy a pint with a meal, or find our beer on shelves ready to be paired with your next adventure.
Pike Brewing is located at 1415 First Avenue in Seattle, Washington.