ESR Cheesesteak Factory Pop-Up at Pike Taproom in November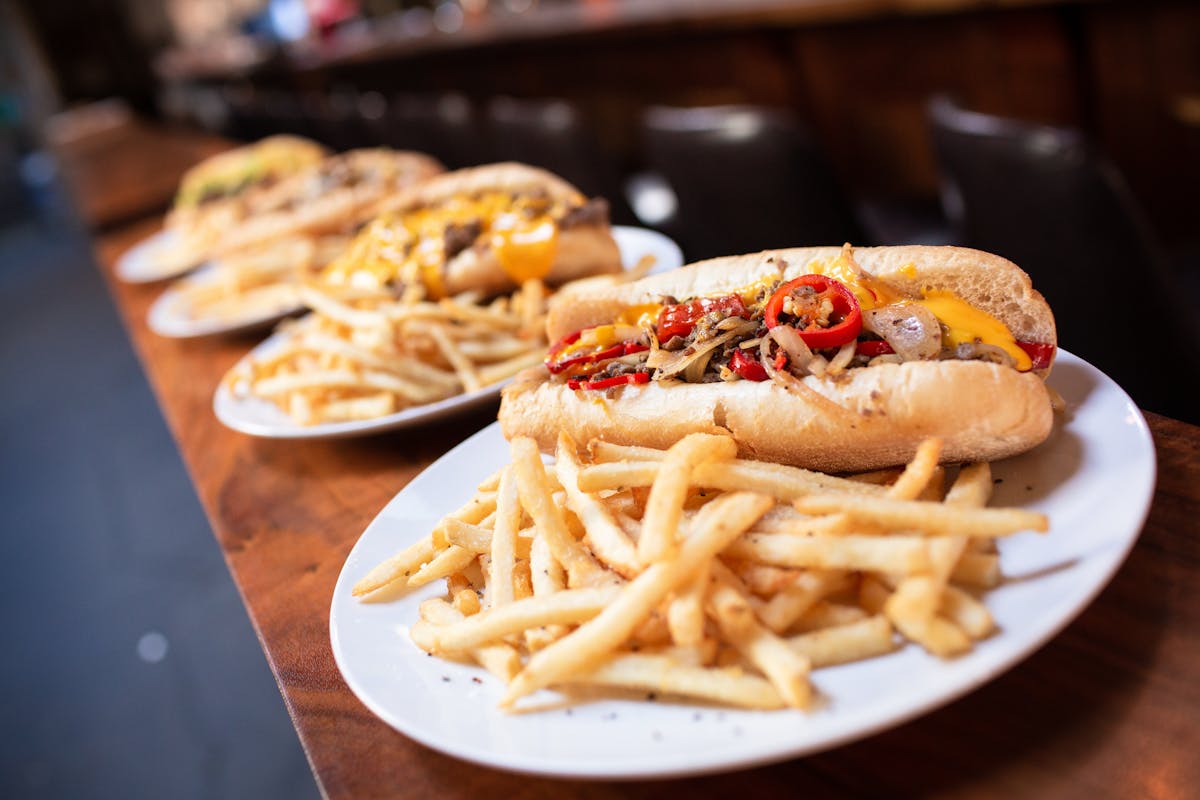 November 14, 2023 - The Cheesesteak Factory Pop-Up presented by Ethan Stowell Restaurants is coming to Pike Taproom Ballard! No need to book a flight to Philly to get your cheesesteak fix. We are highlighting four epic takes on the East Coast signature sub. All sandos come complete with seasoned fries and chocolate chip cookies. Dining in at Pike Taproom? Swap your cookie for Pike draft beer!
Check out the full menu below and join us for the next two weekends: Friday November 17th - Sunday November 19th, and Friday November 24th - Sunday November 26th to snag a tasty cheesesteak before they disappear!
CHEESESTEAK FACTORY MENU

All sandwiches come in two different size options, 8" and 12"
The Philly
shaved sirloin steak with cheez whiz
Date Night
shaved sirloin steak with hot peppers, onions, whiz
The Boomer
shaved sirloin steak with mushrooms, onion, provolone
Scattered, Smothered and Covered
shaved sirloin steak with whiz, chopped bacon, scallions
Cheesesteak Combos Include:
Seasoned Fries
Chocolate Chip Cookie (opt for a pint of Pike beer when dining in!)